The post game handshake is the last opportunity our players get to acknowledge the other team's players and coaching staff.  It is vital that, during this handshake, players learn eye contact, respect, and sincere gratitude.    Not only do Extreme teams thank the opposing team and their efforts, but also the umpires.  These umpires value the post game handshake more than we may think.  It can set you apart from other teams, make people remember you, show your respect and the kind of character you have as an individual. It doesn't matter if you win or lose, the handshake shows you're a professional and in it for the right reasons. You are capable of taking defeat and showing respect just as you are of coming out on top and still having that respect. Let us show our Extreme Pride through this post game handshake to opponents and umpires alike.
As always, culture is a big component of a successful organization, business and life. You are who you surround yourself by and those people can drive you to make you better, happier and the best you possible. Or they can bring you down, hold you back and not allow you to grow. There are a few points of the Extreme culture that we take pride in. Stay tuned and continue to check on our blog for topics that our Network Trainers and Coaches think make the Extreme great!
The topic for today is Extreme Sponsor T-shirts. Coach Brett Swip explains the importance of representing our
brand through Extreme Sponsor T-Shirts. Culture is an important piece of the puzzle in our approach. There are lots of things that separate each team, however, a few bring us together as an organization. Proper attire can set an organization apart from others in the area and in the country. Coaches representing wearing our Extreme sponsor t-shirts are a big part of that. Coaches are looked up to, followed and can be seen as the face of the organization. It all starts from the top so we ask that our coaches represent so their players follow suit. There is a lot of pride in our organization and every person is a part of it. Thank you for being a part of Extreme and making it great.
There are a few topics that we strive to be consistent throughout our organization. Leaders of our club will answer the call of what they think is important and why. Stay tuned for more videos from our coaches, network trainers and more on these topics. As you see them, watch our program grow and culture change as we become even more unified than ever before. Thank you.
The Softball Community welcomes SIU-E head coach Sandy Montgomery who will be joining Brett Swip as they discuss some of the hot topics around college recruiting. This is a free discussion for anyone that would like to attend. These two will have an "open mic" concept as they go back and forth on different recruiting topics, things recruiters see, what they are looking for in athletes, what they see in Midwest Softball and much more. This is simply and come and listen to vital information that comes straight from a D-1 coach, not so much a question and answer session. These two brains are not something you want to miss! This will take place at the VFW in Collinsville.
Sandy Montgomery from SIUE,
and Brett Swip from Extreme Baseball & Softball Club.
These two coaches will be having an open dialogue session to discuss the Midwest athlete and how they can increase their opportunities to be recruited for college scholarships.
Details
WHEN: Sunday, August 2nd
WHERE: Collinsville VFW, 1234 Vandalia, Collinsville IL 62234
TIME: 7 – 8 pm
COST: FREE
Why You And Your Family Should Be There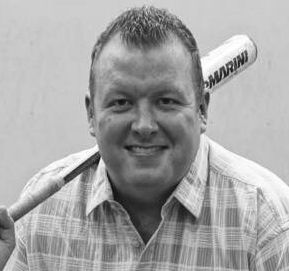 Understand firsthand how a college coach evaluates talent
Learn the responsibility of club and select teams in
developing recruitable players.
Gain perspective on the number of high-level scholarships available each year and how they are distributed Nationally.