SIU-E head softball coach Sandy Montgomery joins Brett Swip to discuss college recruiting
The Softball Community welcomes SIU-E head coach Sandy Montgomery who will be joining Brett Swip as they discuss some of the hot topics around college recruiting. This is a free discussion for anyone that would like to attend. These two will have an "open mic" concept as they go back and forth on different recruiting topics, things recruiters see, what they are looking for in athletes, what they see in Midwest Softball and much more. This is simply and come and listen to vital information that comes straight from a D-1 coach, not so much a question and answer session. These two brains are not something you want to miss! This will take place at the VFW in Collinsville.
Sandy Montgomery from SIUE,
and Brett Swip from Extreme Baseball & Softball Club.
These two coaches will be having an open dialogue session to discuss the Midwest athlete and how they can increase their opportunities to be recruited for college scholarships.
Details
WHEN: Sunday, August 2nd
WHERE: Collinsville VFW, 1234 Vandalia, Collinsville IL 62234
TIME: 7 – 8 pm
COST: FREE
Why You And Your Family Should Be There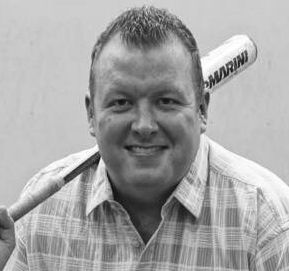 Understand firsthand how a college coach evaluates talent
Learn the responsibility of club and select teams in
developing recruitable players.
Gain perspective on the number of high-level scholarships available each year and how they are distributed Nationally.